Camp with his horse on the Black Mountain
Stage for riders and horses in the Aude
Welcome riders, Come with your faithful mount.
If you make horse rides and look for a place where to sleep, do not hesitate to contact us, we shall welcome you with pleasure
Travel the Aude on horseback.
The campsite La Porte d'Autan opens its doors to the riders who are in hike in the Black Mountain. It is with pleasure that we shall welcome you with your horses for a well-deserved rest, in the peace, with a breathtaking view on the Pyrenees.
A beautiful stopover close to Carcassonne, friendly and restful, nestled in the hollow of the Cathar Country where the riders can rest and take advantage of the village of Saissac and of the comfort of our campsite with its swimming pool.
Friends rider come to make a stopping place at the campsite La Porte d'Autan.
Speak to everyone who are fans of horse riding and who want to discover differently our beautiful region of Occitania and in particular the Black Mountain and find yourselves for a beautiful stopover in our campsite 3 stars with a specially price for all the "equine"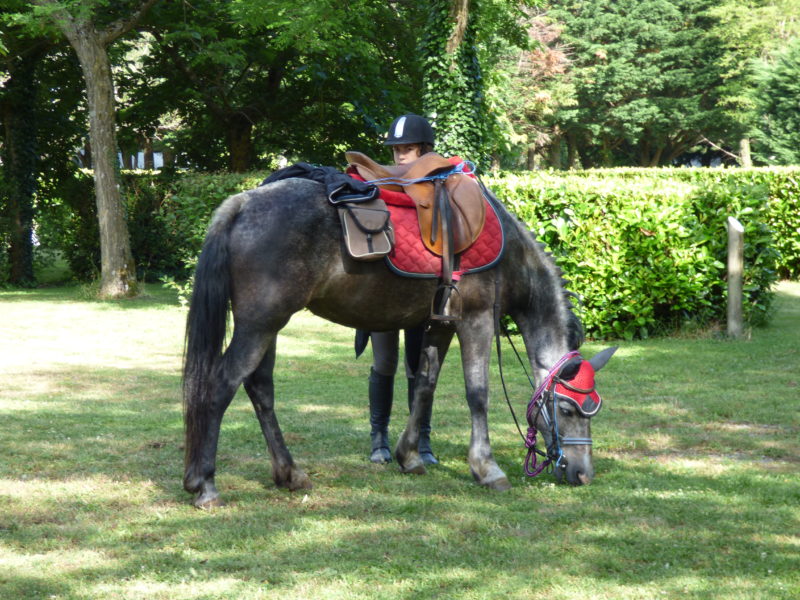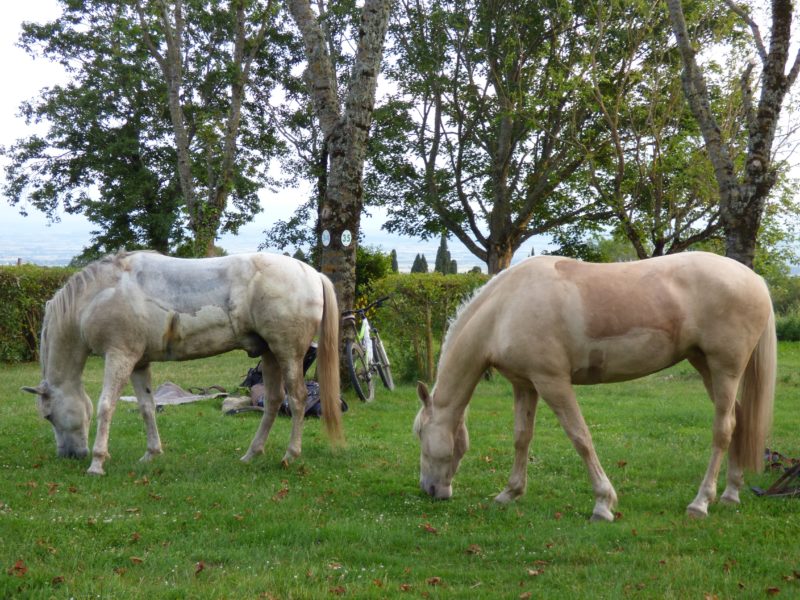 A comfortable equestrian stage crossing the Aude by the Black Mountain.
The Aude lends itself completely to the discovery on horseback with many trails and the widen-open spaces of the natural reserve of high Languedoc. Our Campsite La Porte d'Autan, in Saissac, is ready to welcome riders and mounts for a well-deserved rest, not far from Carcassonne, impressive medieval city classified in the UNESCO world heritage (where you can assist the summer equestrian shows of jousts and dressage).
Pitches are bordered with hedges, not to feed your horses, but so that you can take advantage of an evening intimate in a friendly atmosphere.
Do not hesitate to contact us so that we can prepare your arrival in peace, without ask the question of the place where you can stop to spend a cosy night with all the comfort and in complete safety, for you and your horse
Some company
If you travel alone, we shall welcome you with warm-hearted hospitality and to integrate you, the time of your stay, at least for a single night, to this big family which frequents our campsite.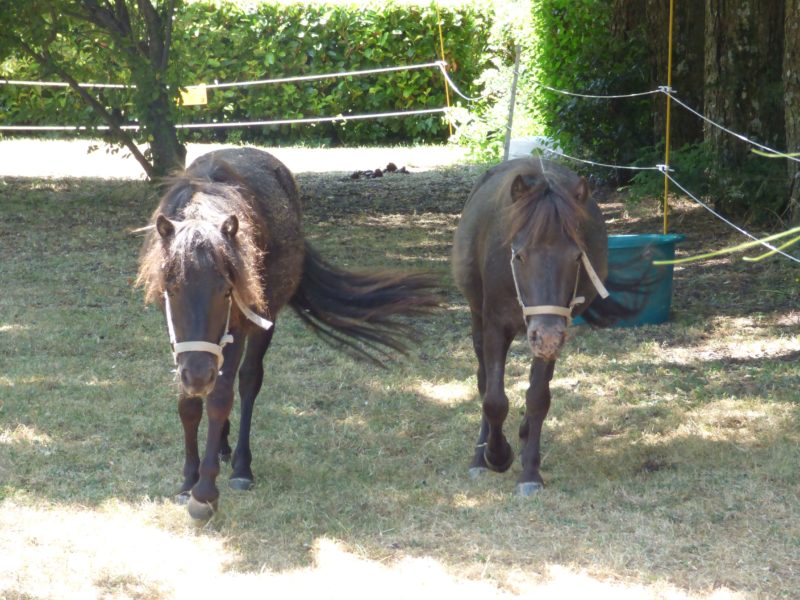 Your horse will also have company because we also have our little horses. They are called Ginaï and Hailina. They love hugs and have very good character.They are cheeky monkeys. They are crazy about hugs. They are too cute and became both inseparable.
A special package Rider on the Black Mountain
We offer the night from 9 euros with access to sanitary and pool. Detail of the package HERE. We are waiting for you for our greatest pleasure on the Black Mountain